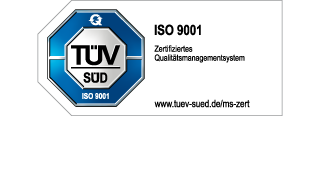 Mannheim, June 28, 2017 – Spiegel Institut has been assessed by TÜV each year since 2009. This year was the first time the assessment was based on the new ISO 9001:2015 standard. The new DIN standard adopts a process-oriented approach and allows for a higher level of effectiveness in the quality management system.
 "The new TÜV ISO 9001:2015 standard is more closely aligned with the practice and processes within a service company," says Uta Spiegel, Managing Partner of Spiegel Institut, after this year's audit with representatives of TÜV SÜD. "Moving away from structure and turning attention towards processes reflects a modern understanding of a dynamic organization with agile project environments," Spiegel continued.
 
The new TÜV standard also involves company management to a greater extent and thus offers management opportunities to compare the quality goals with strategic objectives in the context in which the company operates. In this standard risk management focuses more on the opportunities and risks at various levels, which are constantly evaluated by management. The standard offers plenty of room to adapt it to the daily business of a company and to use as a controlling instrument.
 
Security certification internally and externally
"For our customers, this eighth successful TÜV certification in a row offers the security of being able to draw on continuously proven quality standards. This is an important factor for our longstanding clients as well as talks with new customers and also leads to higher customer satisfaction. We are of course very pleased," Uta Spiegel concludes.
 
For internal processes, certification also offers many advantages: all processes are transparent, making their potential for optimization easier to recognize. This is reflected, for example, in a faster and more efficient integration of new employees.
Press contact:
Bettina Weber
Director Spiegel Institut Communication
Spiegel Institut Communication GmbH & Co. KG
Eastsite VI
Hermsheimer Straße 5
D-68163 Mannheim
E-Mail: b.weber@spiegel-institut.de
(Image source: iStock.com/NicoElNino)